"Juan Carlos Polo is a Peruvian drummer who has come to meld Jazz improvisation techniques into his drumming and makes a fine display of his virtuosity on Insomnio."
Raul Da Gama
Peruvian drummer, composer, and educator  Juan Carlos Polo is one of the most versatile and creative musicians of his generation. Classically trained, he blends a number of influences in his playing including those of his native Peru. Polo has performed and recorded with artists from a variety of genres and styles. Since, his arrival to the United States in 2016, Juan Carlos has worked with such notable musicians as the multiple Grammy Award winner, pianist and composer Arturo O'Farrill, tenor saxophonist Daniel Blake, Grammy Award nominee, and major Latin Jazz pianist Edsel Gomez, and Willie Colon's tenor saxophonist Ivan Renta.
He holds a Bachelor degree in Percussion from The National Conservatory of Music in Peru where he has been a professor of the pre-college and the outreach program since 2014. He has played and recorded with many projects and bands of different styles and genres such as the Peruvian bands "La Mente" and "Inity Band", which has been the backing band for the well-known reggae starts: Clinton Fearon (Gladiators), Calton Coffie (Inner Circle), Junior Reid (Black Uhuru), Anthony B and Mykel Rose. He has also shared the stage with Cypress Hill, Los Fabulosos Cadillacs, Steel Pulse and  Calle 13 in several festivals. He has participated as soloist in many editions of "The International Contemporary Classical Music Festival" as well as the "International Percussion Festival of Lima". In New York, he has studied privately with Nicky Marrero (La Fania All-Stars), Mark Guiliana, John Riley and Ziv Ravitz.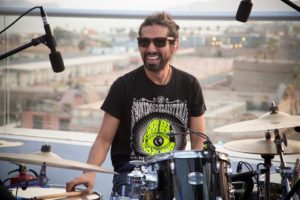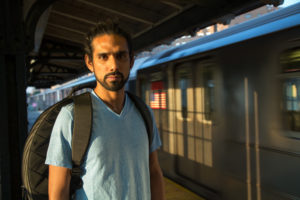 He released his first album "Insomnio" on November 3rd of 2016 through virtual platforms under "One Trick Dog Records", the label that is home to important jazz figures such as the Israeli pianist Roy Assaf. The official CD release concert was held on February 1st of 2017 at world-renowned Smoke Jazz Club – NYC. He is currently playing with his group and other jazz projects in some of the most important venues of New York City, such as Smoke Jazz Club, Minton's, Rockwood Music Hall, Bar Next Door, Silvana, among others.
About Insomnio:
"One would expect that the focus of Insomnio would be rhythm-heavy. But there lies the surprise. Juan Carlos Polo proves himself to be a writer of considerable talent and his music makes compelling use of the piano. Perhaps it is the fact that in the cultural topography of South America, the storytelling traditions are alive and continue to be spread even in so-called urban societies…"

Raul Da Gama – Latin Jazz Network