"Juan Carlos Polo is a Peruvian drummer who has come to meld Jazz improvisation techniques into his drumming and makes a fine display of his virtuosity on Insomnio."
Raul Da Gama
NYC based Peruvian drummer, composer, and educator  Juan Carlos Polo is one of the most versatile and creative musicians of his generation. Classically trained, he blends a number of influences in his playing including those of his native Peru. Since his arrival to the United States in December 2016, Juan Carlos has worked  with prominent musicians of the jazz scene such as the multiple Grammy Award-winner, pianist, and composer Arturo O'Farrill; tenor saxophonist Daniel Blake; Grammy Award nominee and major Latin Jazz pianist Edsel Gomez; cellist and composer Akua Dixon, and saxophonist and composer Jure Pukl, among others.
He holds a bachelor's degree in classical percussion from the National Conservatory of Music in Peru. Despite interest in other genres of music, classical music helped to fine tune his technique and add rhythmic influence to the music he plays today. Juan Carlos chooses to let his music be influenced by his own experiences rather than to adhere to strict cultural tradition.His playing is an unconscious tendency grounded in multiple styles and regions, while still remaining faithful to Peruvian tradition. His music is thus an extension of his own life.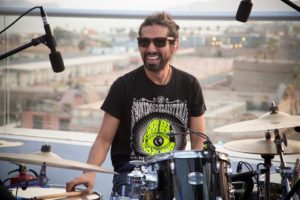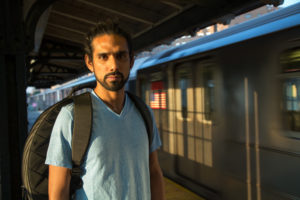 His first album untitled "Insomnio" was released in November 2016 under "One Trick Dog Records", label that is home to important jazz figures such as the Israeli pianist Roy Assaf. The official CD release concert was held on February 1st of 2017 at the world-renowned Smoke Jazz Club.Juan Carlos is actively performing  with his Quartet and other jazz projects, including the multiple Grammy Award-winning Afro Latin Jazz Orchestra, and the Arturo O'farrill's Octet at some of the most important venues in New York City, such as Smoke Jazz Club, Minton's, Birdland, The Greene Space, Terraza 7, Rockwood Music Hall, Bar Next Door, among others.
As an educator, he is vigorously working  with 2 of the most important nonprofit  organizations in the Jazz scene around the world: The Afro Latin Jazz Alliance and Jazz at Lincoln Center, providing instruction and facilitating workshops in public and private schools all around New York City. He is also contributing and committed with the community of  Jackson Heights in Queens, as a Cajon  instructor at Pachamama Peruvian Arts.
Know more about ALJA,  PPA, and Jazz At Lincoln Center at:
About Insomnio:
"One would expect that the focus of Insomnio would be rhythm-heavy. But there lies the surprise. Juan Carlos Polo proves himself to be a writer of considerable talent and his music makes compelling use of the piano. Perhaps it is the fact that in the cultural topography of South America, the storytelling traditions are alive and continue to be spread even in so-called urban societies…"

Raul Da Gama – Latin Jazz Network